Project Management for the Creative
​
Do you need a book published? How about a a new CD or music video to forward your career? Need help organizing a concert, convention, or special event? Do you have an idea for some cool new merchandise that you'd like to make real? I've built a network of resources and experts, and I've managed scores of projects and hundreds of special events. Talk to me about your project.
Video Production
​
I run a small production company called Rabbit Feathers Media, where we shoot music videos, commercial documentaries, comedy and theatrical productions, unusual weddings, and other special events. I also assist on productions run by other companies, such as Zombie Orpheus Entertainment.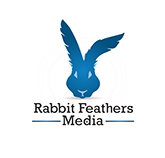 My crew specializes in multi-camera video for live shows
(musical concerts, educational lectures, comedy improv) and we can stream HD video live to the internet, with animated titles and other motion graphics.
We're also ready for highly mobile, run-and-gun video production, with hyper-fast setup times and enough gear to cover two locations at the same time.
In-house, I've got three Lumix GH4 4K cameras, two DJI Ronin-M stabilizers, a few GoPro cameras, four Sennheiser G3 wireless lavalier mics, four Tascam on-talent micro-recorders, two R0DE NTG4+ shotgun mics with Sennheiser wireless transmitters, plus multi-track audio recorders, flat panel LED lights and a selection of stands, booms, backdrops, and other gear that I can bring to your location or set you up in my own modest, sound-treated studio.
Your video can stream live directly to youtube or we can set up a membership website where only paying subscribers can view your content. After the event, I can also produce a DVD of your event for retail sale or as a commemorative gift to attendees.
If you've got the budget, I can bring in professional operators to run the cameras, a dedicated engineer to run sound and music, a stage manager to keep the show running smoothly, and a crew of production assistants to handle the secondary details that are "incredibly important because they must be done right now" at live events.
If, like most of my clients, you're on a tight budget, we can adapt to what you can afford. We can also discuss crowdfunding options, merchandise trades, or finding advertisers to sponsor your production.
​ Get in touch!
I look forward to hearing from you.